So you've made the switch to work from home, made sure your teams are settled and kept your business ticking along as normal… but now what? For many companies, business after the initial transition period can be tricky. Now more than ever, it's important to make sure that your employees are engaged and happy to keep morale and productivity levels high.
To help, the Click Travel team has put together our five top tips to keep staff engaged. 50% of our own staff have been working from home remotely for many years now, and we've already learned a thing or two about how to keep teams close knit and positive!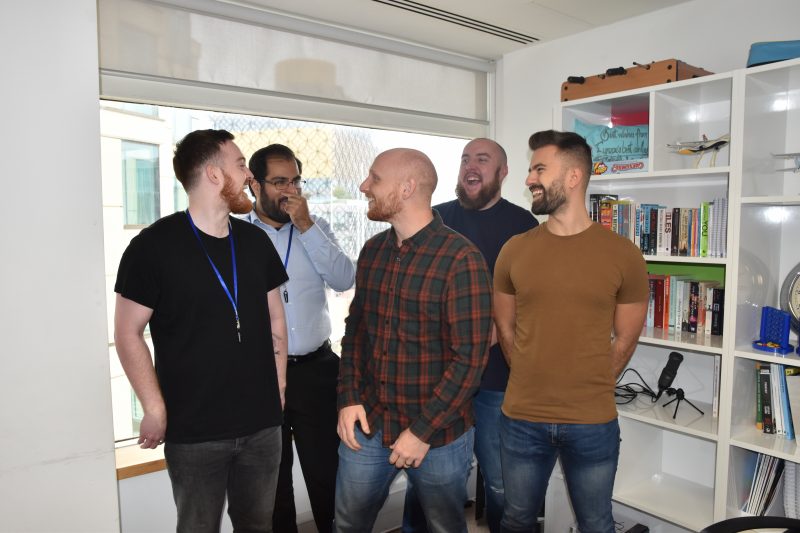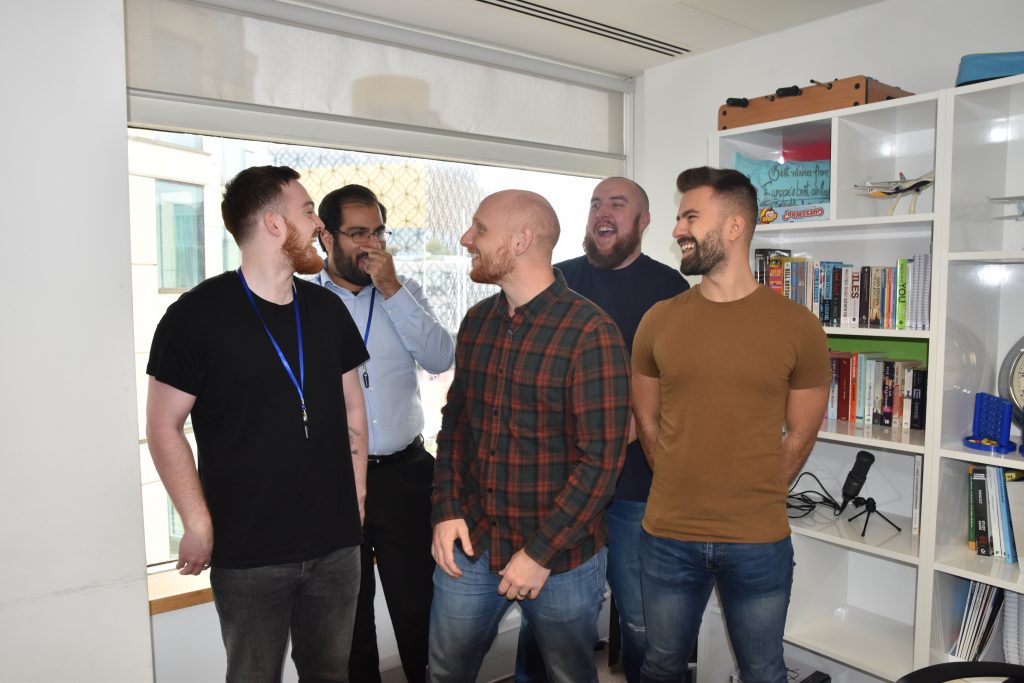 1# Internal communication is key
It's natural for people to feel out of the loop if they can't just lean over a desk and ask a quick question like they used to! With so much uncertainty right now, they could be worried about job security, might be lonely and could be struggling to focus at home with pets or children around. Make sure your teams know what's going on and keep them informed with strong internal communications. Put out regular messages from your senior leaders as well as team managers so that all staff know exactly what's going on and feel more connected.
2# Create a virtual workspace
As we've mentioned, for many people working from home is a highly unusual experience. The best way to keep colleagues engaged is arguably to create a virtual workspace. Whether that's by using platforms like Slack, Microsoft Teams or Facebook Workplace, you'll be able to chat directly to colleagues, discuss information in your team and share important updates from your senior management team. With the right organisation, it can also be a lot of fun! As well as that, try to keep the conversations flowing with daily team catch ups by video call and regular conversations about topics other than work.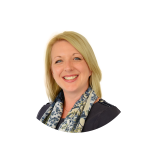 Gemma Ryder, Head of Bids, said: "I use Slack to keep in touch with the different teams around the business. I've been home working for 8 years now and with Slack I always know what's going on and can join in the conversations! I don't know what we'd do without it."
3# Have fun
One of the things that most people enjoy most about work is the time spent with their colleagues. Whether that's laughing together, socialising after work or dancing at the infamous office Christmas party, we've all got fond memories of our co-workers. So when you're working from home it's crucial to keep the fun going to raise spirits and keep your team engaged.
For example, if your office would have had a beer on a Friday at 4 o'clock in the office, encourage staff to still do that at home and join a video hangout to chat. Circulate quizzes like pictionary or trivia, play bingo or even have virtual lunches together by video to keep the mood positive.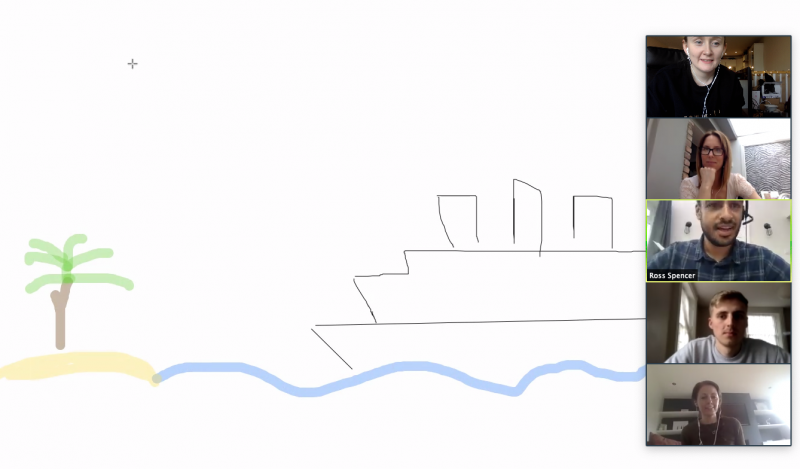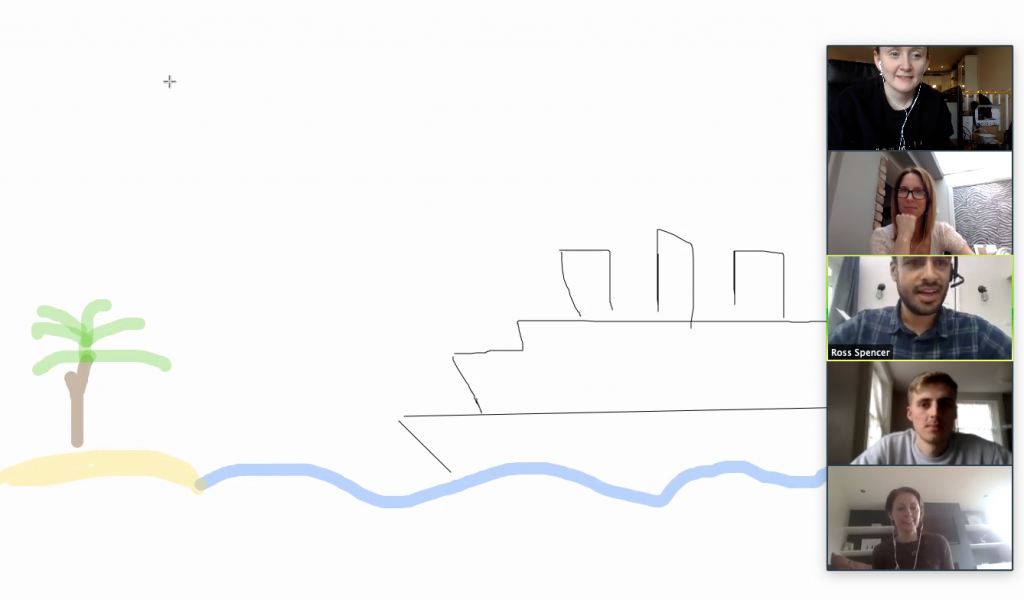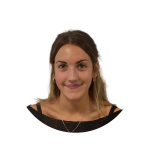 Our Operations Analyst, Annie Walker, told us: "At Click, we created a 'social-cloud' committee to help organise our internal events and employee engagement activities. Now that we're all working remotely, we simply host these online. We recently sent round a survey to ask if anyone had new ideas for games they'd like to play and were delighted to hear that most staff said that the social activities have helped to lift their spirits."
4# Continue the celebrations
One of the best ways to keep staff happy is to continue to keep celebrations going, even if you can't be there in person. If you were planning to mark Easter by giving out Easter eggs to staff, then why not create a virtual Easter egg hunt using your intranet? If you'd normally have theme days in the office, you could try "best dressed" competitions from home, with staff sending in pictures of themselves in PJs or fancy dress. If you previously had a bring your kids to work day, why not invite colleagues to introduce their children via video call? Continuing with your fun activities as normal will go a long way to making the situation more positive for colleagues.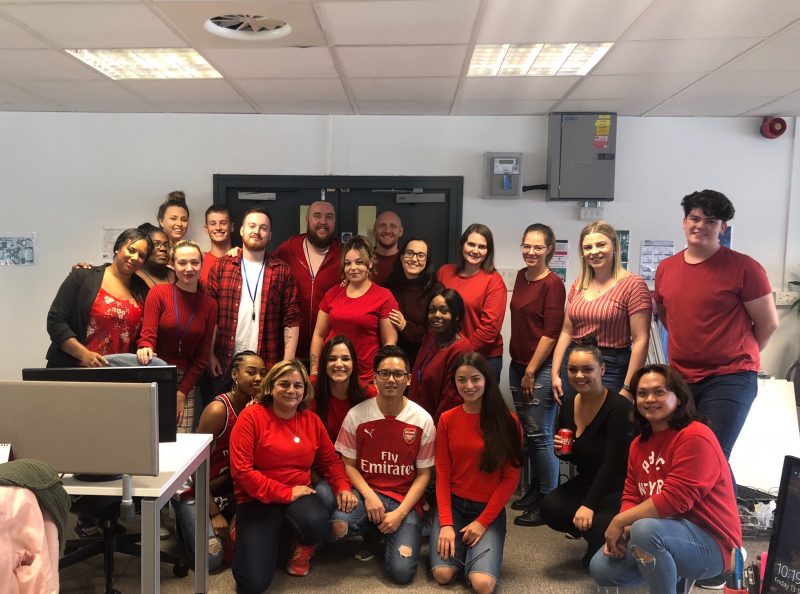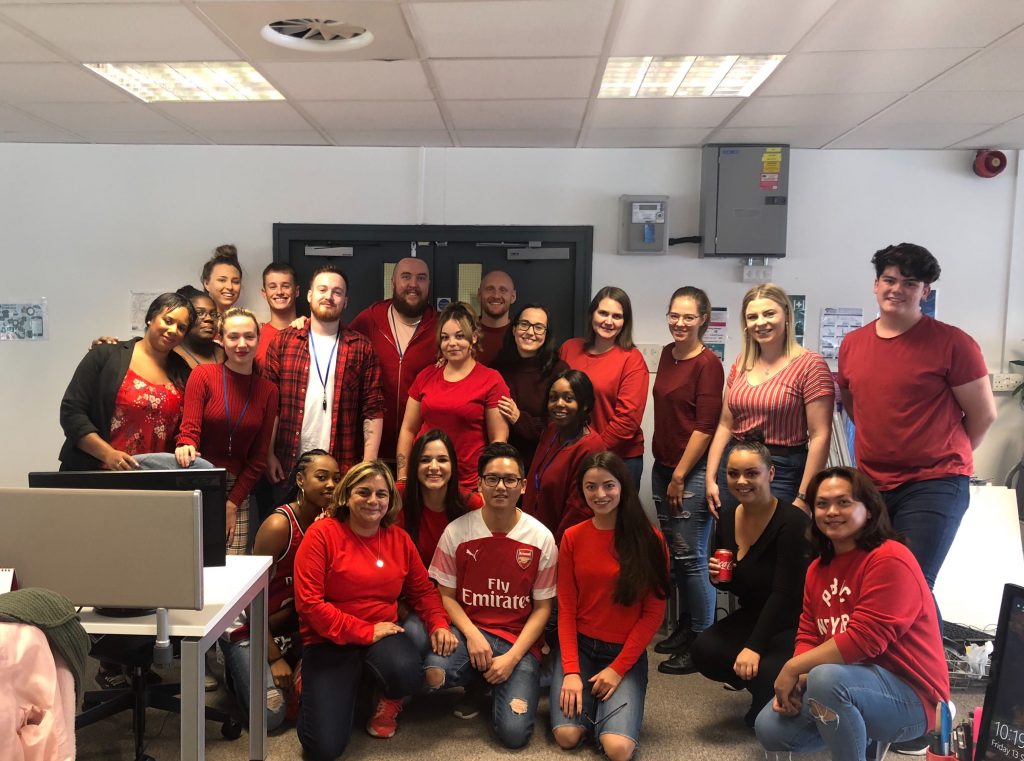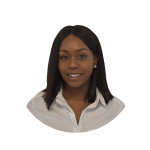 Our Head of People, Alisha Cohen, said: "Click Travel has been voted one of the Best Companies To Work For by the Sunday Times for the last 7 years now! One of the reasons we've achieved that is because we have happy & engaged employees – so it's really important to keep spirits high with fun and games in between work or during lunch breaks."
5# If in doubt, ask!
It can be hard to keep track of engagement and even harder sometimes to work out what can be done to improve it. If you're struggling to come up with ideas to keep your staff positive whilst working from home, reach out and ask how best you can help. Your team might come up with ideas you've never thought of before, or might reassure you that you're actually doing a good job already!
So there you have it. We hope these tips have helped you think about ways to keep your employees engaged. If you want any help from our expert team, you can contact us here.