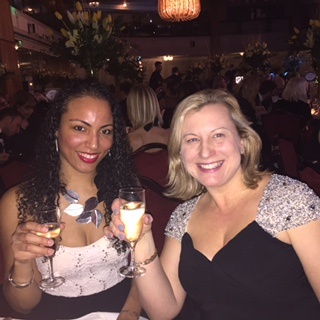 It's been a whirlwind of award ceremonies in the last few months for us here at Click Travel and we attended yet another event -on Wednesday evening – British Excellence in Sales and Marketing Awards (BESMA) 2016, held at the stunning Grosvenor Park Hotel on the exclusive Park Lane, London.  
The awards are organised by the institute of Sales and Marketing Management (ISMM), and recognise the best sales professionals in the UK.  As well as professionals themselves, sales products and achievements are also represented and recognised at the event.
It's great for Click Travel to have been shortlisted for such a prestigious award, particularly in a non industry specific awards like BESMA. These awards come after a wonderful year in our history, with record sales, customer retention and customer satisfaction all reaching record highs.
This was the first year we had entered BESMA and although we didn't win, we were proud to be shortlisted for Sales Team of the Year (over 50 employees). Congratulations to all those who won and were shortlisted in the other categories. Jill Palmer, managing director and I attended and celebrated the fact we had come this far. The night was hosted by a characteristically hilarious Dara O'Brien, who made me laugh out loud. In addition, the delicious food and excellent live entertainment made it a truly memorable night.  Once all the awards had been presented, everyone came together to honour one another's achievements in style, on the dance floor.  Me and Jill included!