The Click Travel team have had 50% of our staff permanently remote working for several years now. In light of the current advice to work from home wherever possible, we wanted to share some helpful tips about how to make remote working a success for you and your team. The transition might be tricky to start with, but the rewards will definitely be worth it!
Internal communication is key
Now more than ever is the time to promote the use of internal communication tools. Whether you use Slack, Microsoft Teams, Facebook Workplace or another alternative, make sure your employees feel engaged and in the loop. Regular updates from management will help to reassure your teams about the current situation and will help business keep running as smoothly as possible.

Our Director of Customer Support, Tom Davis, said: "I'd really recommend using something like Slack to help your teams keep in touch. Click Travel was able to switch all workers to home working within 4 hours of the government's announcement and we used Slack to coordinate our efforts, contact managers and reassure our staff who had any questions."
Use the right equipment
Equipment can be one of the most difficult aspects to sort out, and is arguably the most important! If your company already employs agile working you may be able to just unplug your laptop and login from home straight away. But for more complex setups, with desk PCs and landline phones, it may be more tricky. Our top tips to make the transition work for you are..
If you're using desktop computers, see if it's possible for your staff to use their own devices from home. See if it's possible for them to remote into their computers so they will be able to easily transition to working from home as normal.
Consider using cloud based technology so that files can be accessed anywhere with a remote login. It's a worthwhile investment as cloud based technology will allow your staff to easily log in from any device, meaning that organising equipment for staff to use at home will become less of a headache.
Some staff will need access to specialist equipment and it's important to remember to accommodate these needs. If all else fails, couriering the equipment to your staff member's home may be the best temporary solution to ensure business continuity.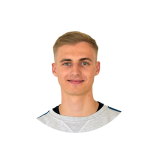 Alex Detheridge, our Marketing Assistant, said: "I've never worked from home before so making the switch was a bit strange. For me the biggest challenge was not having a second screen to work off from home, but I've improvised and now use my TV as one instead!"
Raise team spirits
It's easy to forget how often we turn to a colleague in the office for a quick chat or to ask a question. Once working from home, employees can find the silence a daunting and lonely experience. To combat this keep conversation flowing and remember to have regular team chats with the use of video conferencing. Whether you choose to use Zoom, Google Hangouts or a similar piece of software, make sure to set up regular meetings to check in on your team. It will also help to keep progress with ongoing projects and developments as they evolve.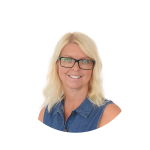 Lucie Harrison, our Senior Business Development Manager, told us: "I've been lucky enough to work from home for the last 9 years at Click Travel, going to the office on the rare occasion when it's actually needed. I'd recommend picking the phone up to your colleague, just for a chat about anything at all. If you have the technology to do video calls then even better (don't worry about the state of your hair – who really cares!)"
Other helpful tips
We might not all have room for a home office, but setting up a dedicated "work zone" can help you focus and get stuck in.
Start to use virtual "to do" lists with your team such as Trello or Asana. It'll help you keep track of what you and your team have to work through and keep you organised whilst you aren't in the office to check in.
Use collaborative tools like Google Docs so that teams can work together on key documents and pieces of work more easily.
Remember that employee engagement is even more important when working remotely. We'll be writing another blog about that soon – so watch out for it!
If you want to get in touch with our team to find out other ways we can support you and your business through these unsettling times, you can contact us here.