Last week the Click Travel team celebrated wellbeing week, as part of the national #mentalhealthawareness campaign. We caught up with Click Travel Head of People, Alisha Cohen, to find out why staff wellbeing is more important than ever, and why we all need to remember to take a break.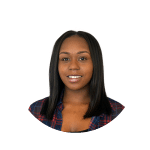 So why did Click Travel decide to take part in wellbeing week?
Well it's always been important to us to look after our staff! A culture of wellbeing at work can make employees happier and healthier, both mentally and physically. We thought it was a good opportunity to talk to colleagues about top health tips and encourage them to take time out to relax.
What kinds of things did you get up to last week then?
All sorts! My favourite part of the week was probably when we invited a massage therapist into the office and offered the team a short treatment. We also sent our home workers wellbeing packages in the post, and all of our events were streamed so home workers could join in.
What events did you run then?
We ran a yoga class at lunchtime, brought in a selection of healthy food and organised meditation sessions and lunchtime walks to help everyone unwind. We also gave staff sunflower seeds to plant, as it's been proven that plant potting can be very relaxing!
Why do you think wellbeing at work is important?
Happy employees are more likely to be productive and engaged at work. But it's also important to switch off once you're out of the office. It's easy to get caught up in emails and work in the evenings – which is why we encouraged staff to only send messages in working hours. Wellbeing is important – whether you're in work or not!
Do you think wellbeing week was a success?
We had lots of positive feedback and suggestions of how to keep wellbeing a focus all year round. We also launched a new app for our employees that has free access to emotional support, financial advice and wellbeing resources. We hope that this will help the Click Travel team make their wellbeing a permanent priority.
Thanks Alisha!
Interested in becoming part of the Click Travel family? Visit our careers page for more information. You can find out more about staying healthy in the workplace on the Mind website here.