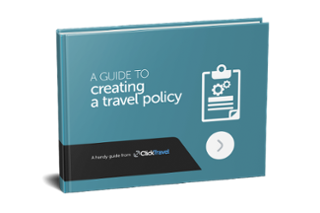 Free Guide: Creating a Travel Policy
Crack that travel policy once and for all with our expert advice.
What's in the Ebook?
Travel policies are tough nuts to crack. In fact, creating an effective travel policy is something that most of our clients are struggling with when we first meet them.
In this detailed, practical guide, our expert account managers walk you through how to write and implement a travel policy that's the right fit for your organisation and your travellers – we've even included a sample travel policy to speed up the writing process!