Choose from thousands of suppliers
Smooth travel in one place
With access to our proprietary award-winning self-booking tool, you'll get more choice than with any other UK corporate travel solution provider. Book hotels, trains, flights, car hire, airport parking and travelcards all from inside one platform to make booking your journey effortless and smooth. From 24/7 365 uk-based customer support via phone, email or online & in-app chat to fully supported account management, you will always have someone to help you no matter your query, wherever you are in the world.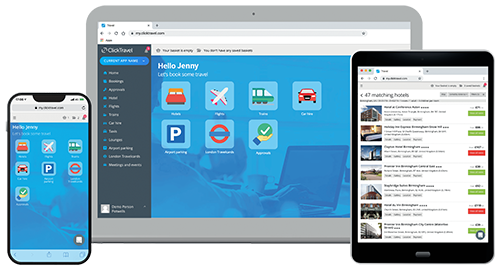 We're the market leader for NDC air fares and direct supplier connections
One platform that answers all your needs with unrivalled user experience
Combining complete travel control with maximum choice of price and suppliers
Take ClickCare of all your travellers
Traveller safety is the number one priority for businesses - and it shouldn't come at a premium. With business travel likely to be trickier for the foreseeable future, we have introduced ClickCare to support the increased need for risk management and duty of care - free of charge to our customers.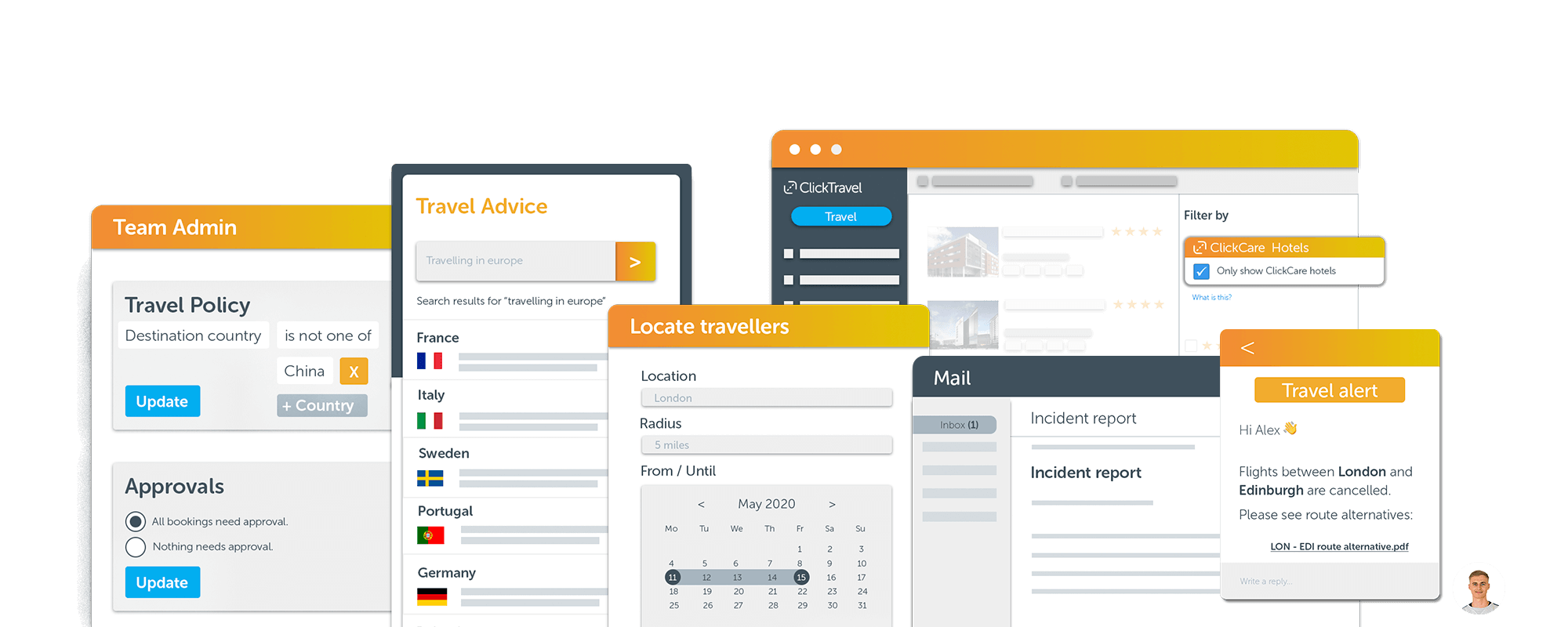 Award-winning business travel booking platform
We're industry leaders in business travel, meaning you'll only receive the best booking experience and customer service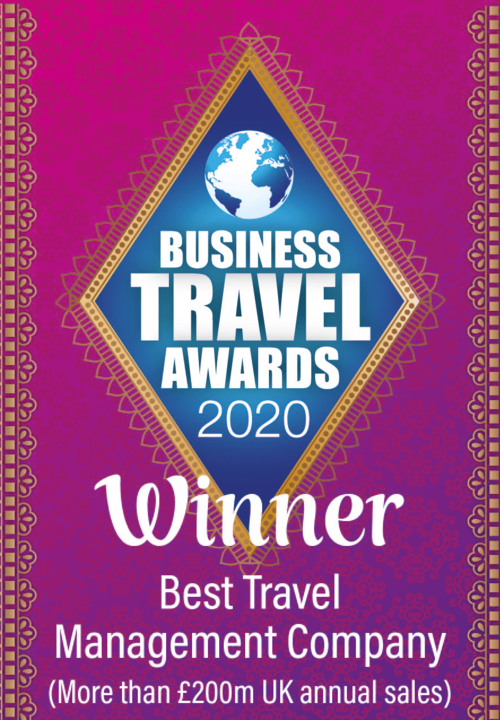 "Click Travel is providing a completely seamless and flexible service for large corporations and SMEs alike"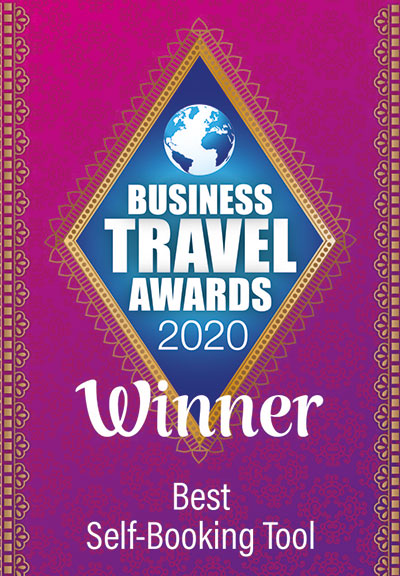 "The platform successfully combines GDS & direct/NDC content seamlessly in search results"
98%
customer retention with award-winning account management and excellent customer service that puts your business travel needs first.
97.8%
online adoption rate with our quick and easy-to-use interface to help you book your travel on any device, anytime and anywhere.
<1min
average customer service response time – our in-house team are available 24/7 to help with any of your travel requirements.
What can we help you with?
We're a different kind of corporate travel management solution – one that listens to client needs,
values innovation in development and solves client problems with brilliant simplicity
Ready to revolutionise your business travel experience?
Book a demo to see how smooth business travel booking and management can be.
Or sign up today to get started for free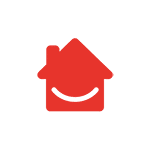 £107k annual savings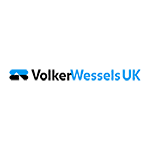 99% flight policy compliance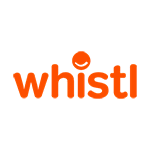 98% online adoption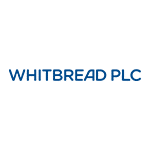 51% realised air savings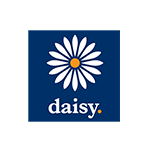 21% realised savings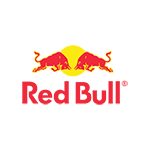 17% annualised savings on flights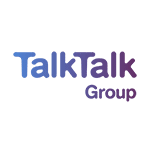 £600k realised savings in year 1
99% policy compliance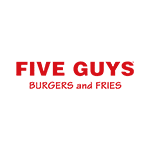 99% online adoption