Take ClickCare of all your travellers
Before you book
Set travel restrictions – by criteria
Personalise travel restrictions to match your own rules, for example by age or any custom attribute, using anonymous lists.
Set travel restrictions – by destination
Blacklisting anywhere you see fit, by country or city. For example, COVID-19 hotspots.
Control travel bookings to all or some destinations
Our infinitely flexible approval flow enables you to require approval in advance to control bookings to certain destinations.
Pre-travel advice
Know it's safe to travel with quick links to our trusted sources for the latest country-by-country travel advice, restrictions or requirements.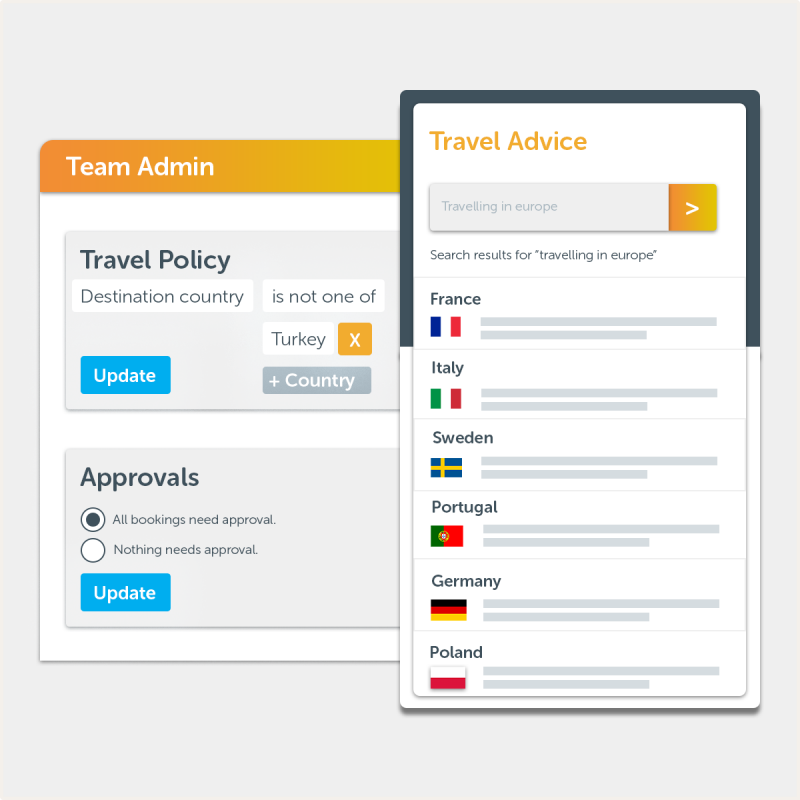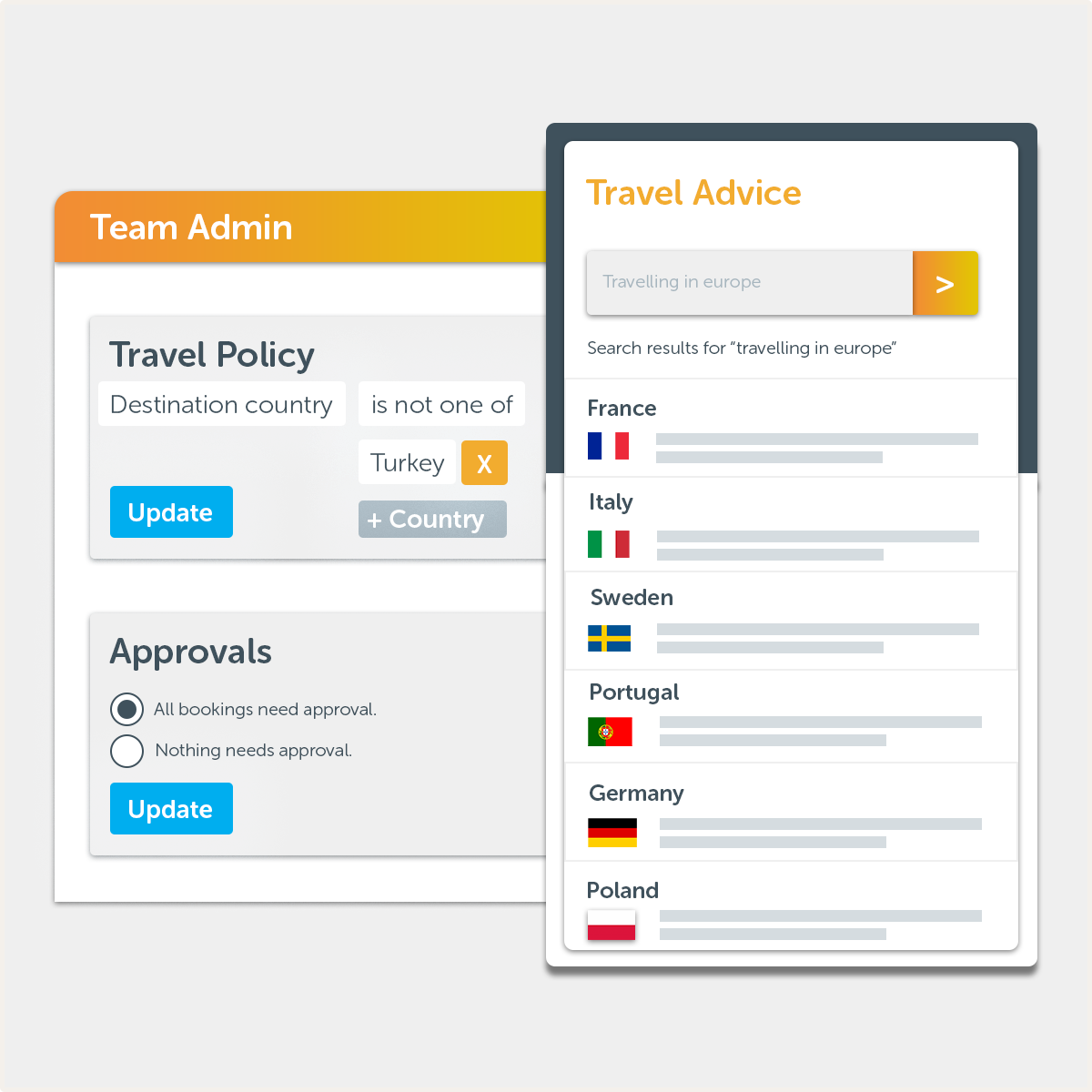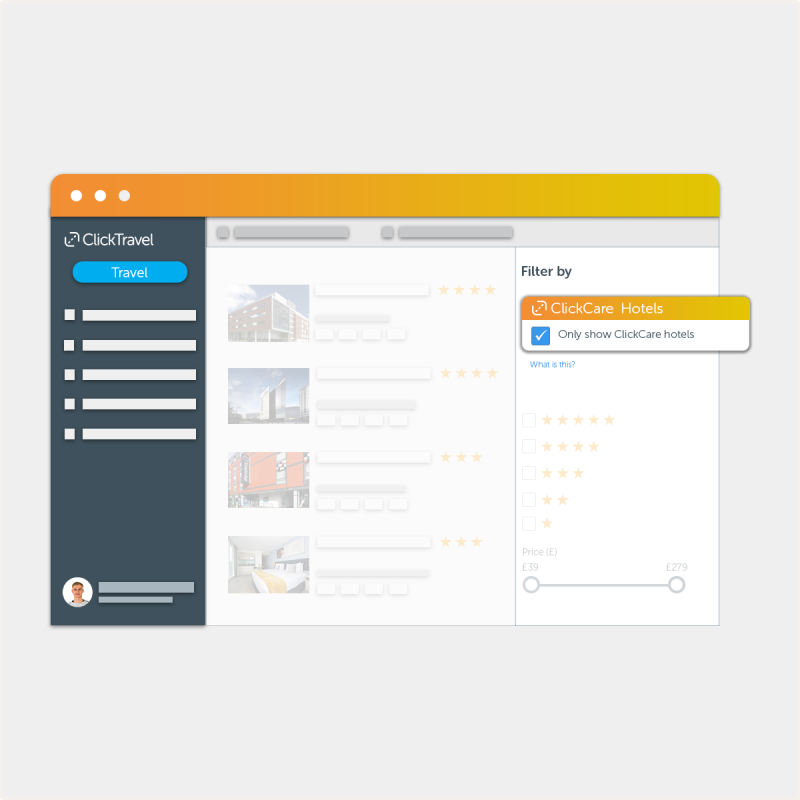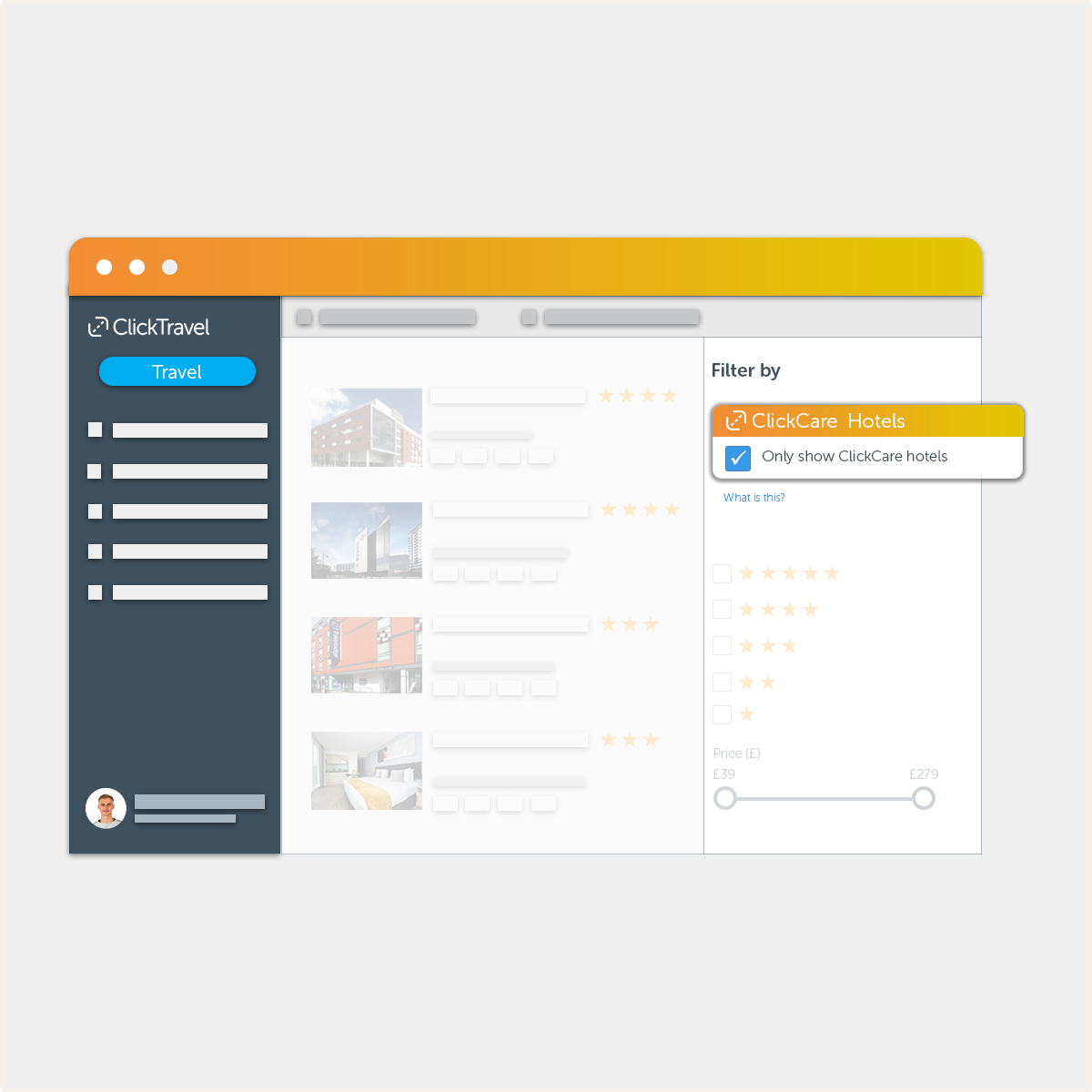 Before you book
Dynamically react to changing global circumstances
Add or remove your own controls as advice changes. Or we can do it for you – with just 30 mins warning of a hotspot, we can implement it.
Minimise leakage, minimise risk
To keep travellers safe, you need them booking through your chosen platform. We guarantee 90%+ adoption, and average 97%.
NEW!

– Filter by Covid-19 secure hotels
Make safe and informed accommodation choices with our newly developed Hotel Search Filter, designed to support customers find COVID secure hotels during the ongoing pandemic.
Before you travel
Customise email confirmations
Give employees the bespoke information they need on the booking confirmation itself – insurance details, key contacts or safety messages.
Travel alerts
Travel disruptions are monitored by our team 24/7/365 and communicated to travellers via in-app alerts and text messages.
React to changes
Things can change a lot between booking and travelling. Report by location and map where your travellers are heading in the next 30 days.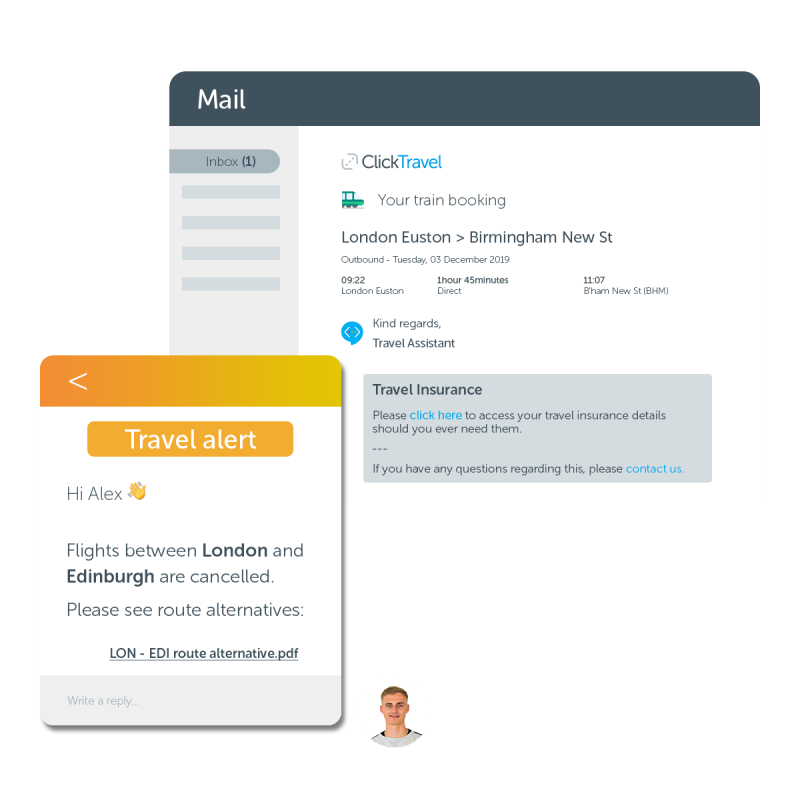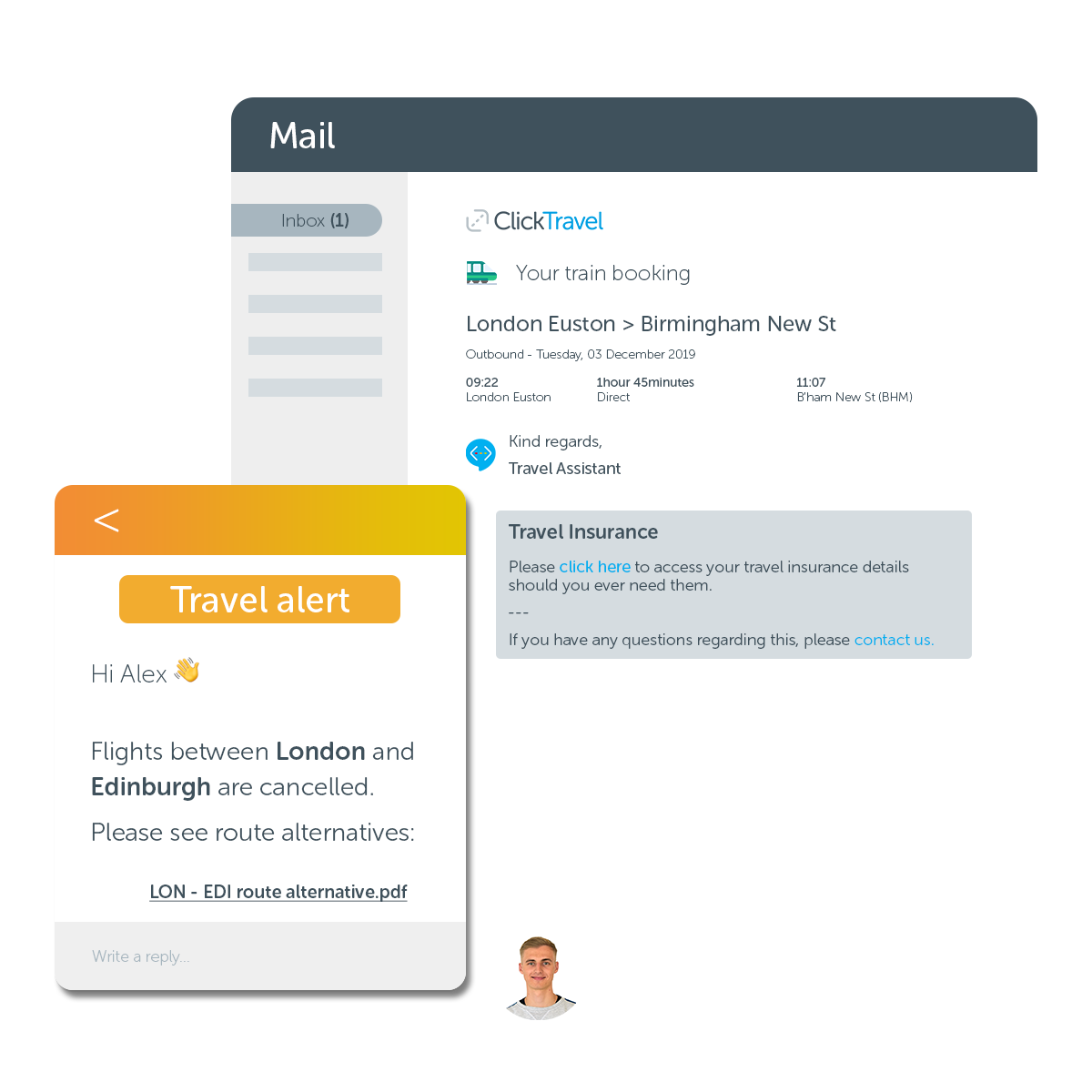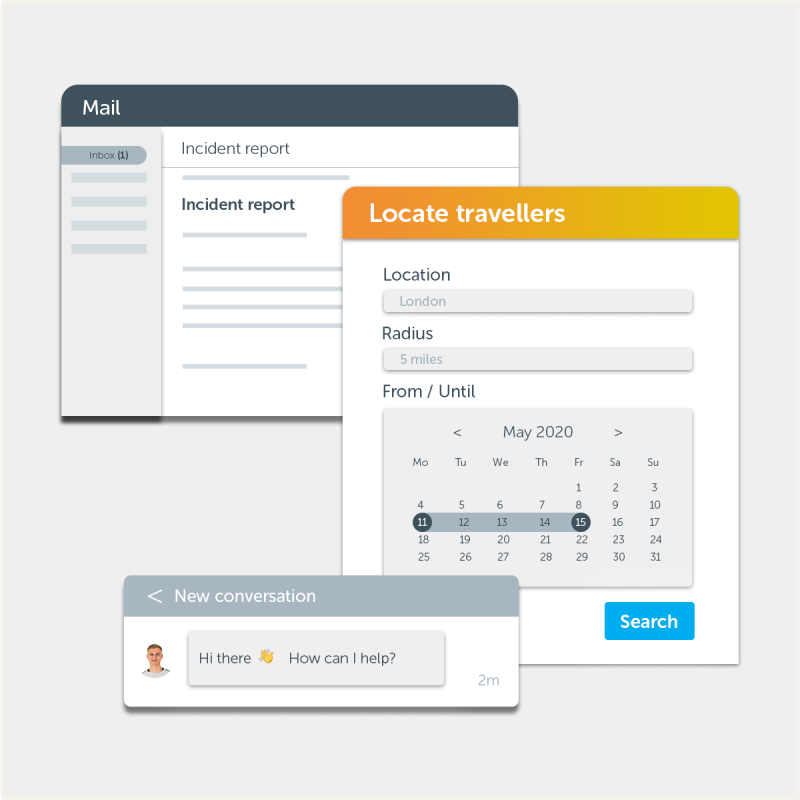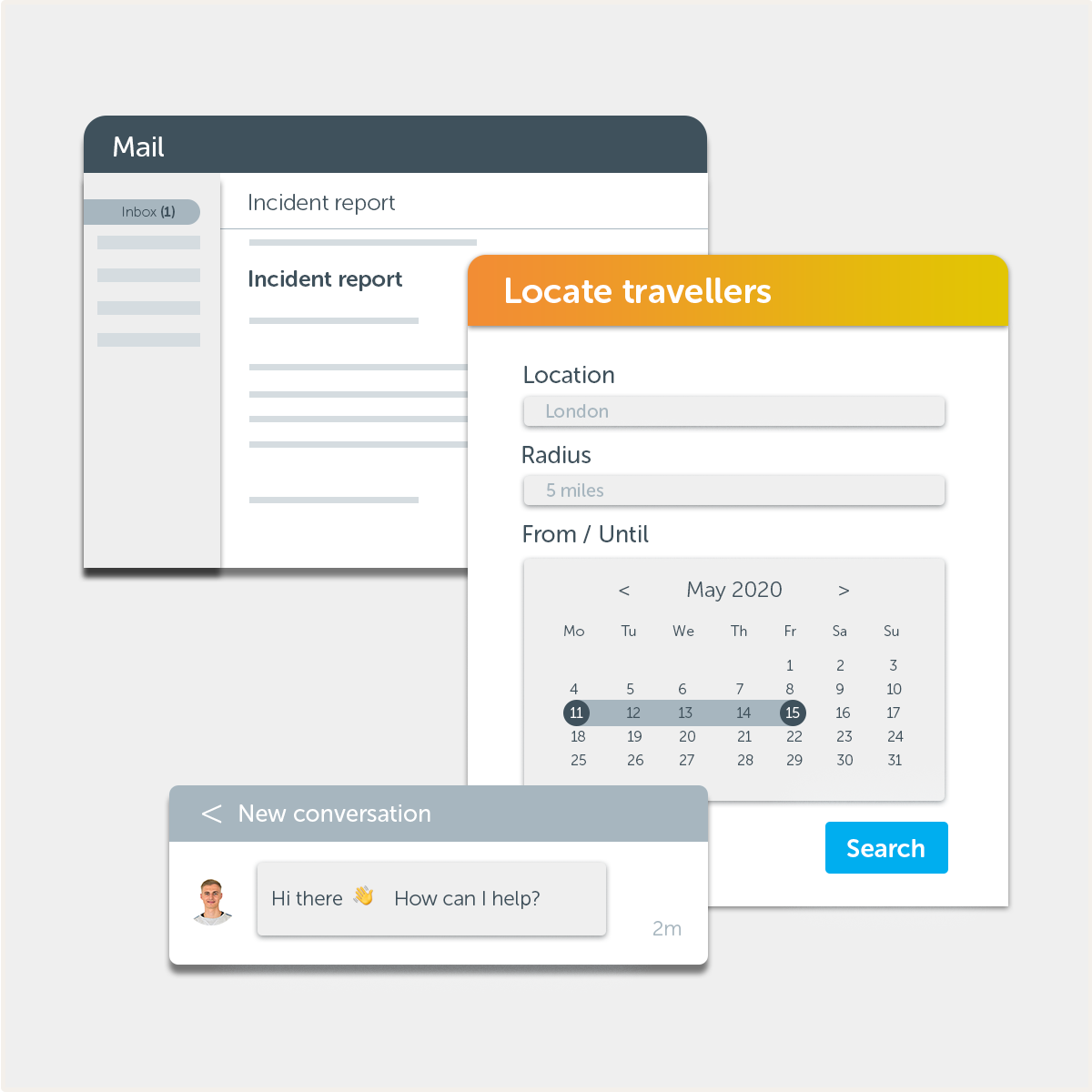 While you travel
Traveller tracking
Know where your travellers are at all times with real-time traveller tracking at the touch of a button.
24/7 support
Our Customer Support Team is available to assist 24 hours a day, 7 days a week, 365 days a year by live chat, email or phone.
Crisis management
Our dedicated Crisis Management Team ensure that travel disruptions including risks and incidents are dealt with swiftly and safely.
On-trip alerts
Alerts are sent to travellers in affected regions via text and in app communications.