Our care hire solution gives you more availability, more choice and more control than ever before.
Click Travel connects you to all the best car hire service providers, allowing you to search through hundreds of results and packages to find a business car hire rental that suits you.
On most bookings, we offer a hassle free 'All-inclusive' rate for rentals in Europe and the US, which benefits from zero insurance excesses. There's also a cost conscious 'Lite' rate that includes all mandatory charges. This rate often has much lower insurance excesses compared to the public rates. All this makes booking car hire smoother than ever in your favourite business travel booking platform.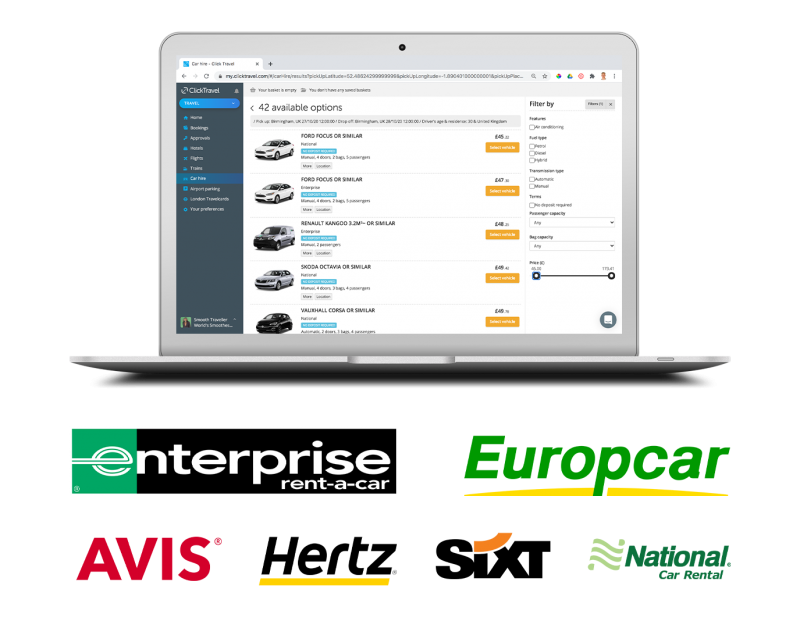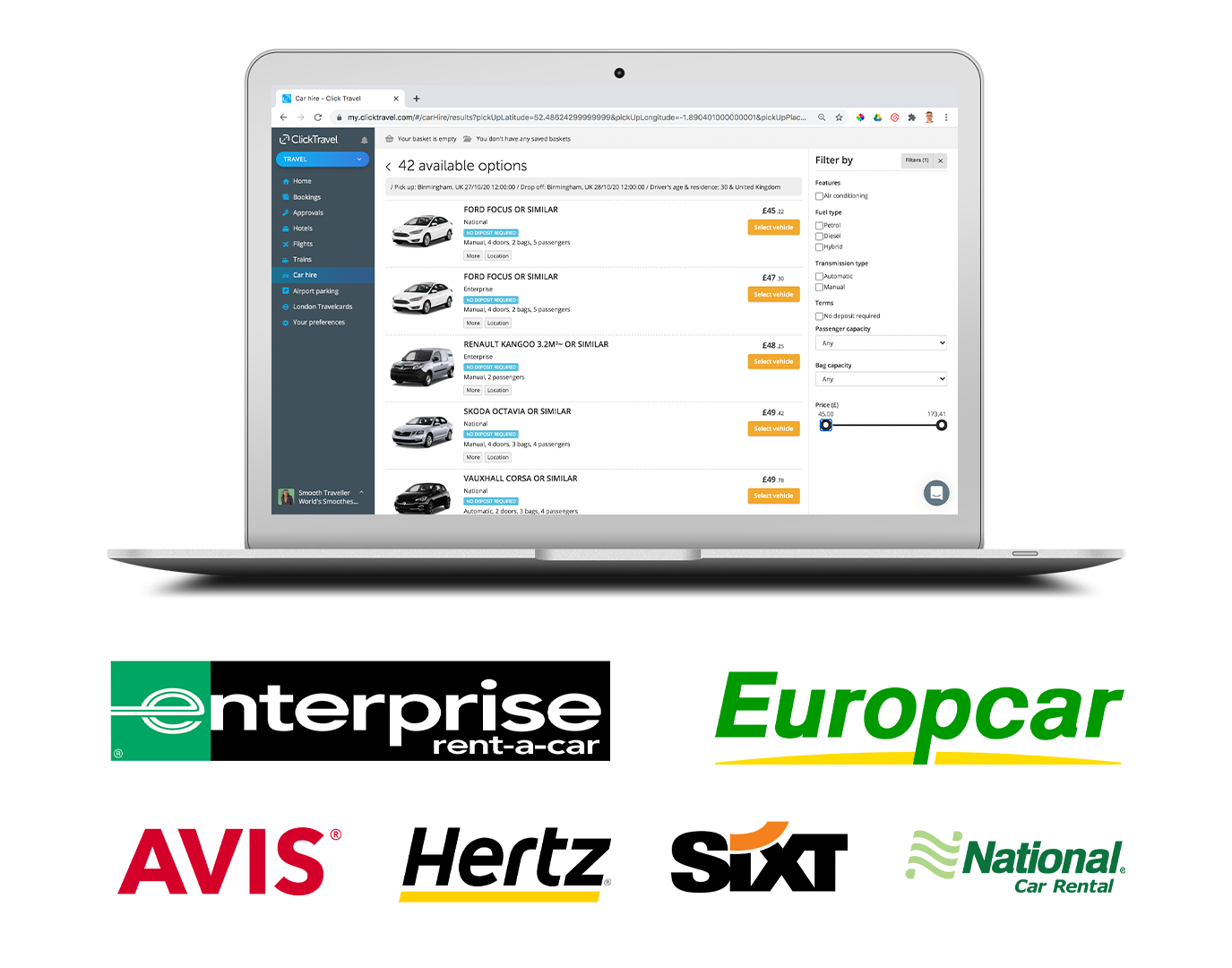 Why book car hire with Click Travel?
With more pick-up locations than ever before and booking packages to suit you, you're sure to find a car rental that meets your requirements.
Have total peace of mind that all bookings are paid for on a full credit basis, meaning drivers won't have to pay for any extras when they pick up their vehicle, including security deposits.
Help drive cost savings in your travel programme.
Special rates curated by us allow users to gain access to special car hire rates that are lower than the standard public rates.
With multiple packages available at checkout, you can be sure to find a deal that suits you.
Added benefits such as zero or lower insurance excess rates are available with most bookings.
Lower minimum age requirements
Using Click Travel rates, you can avoid many young driver surcharges when you book car hire through our platform.
E.g. no young driver surcharge for young drivers aged 21 and over in the UK.
NEW! Click Travel is now integrated with Enterprise-Rent-A-Car
The UK's leading business travel booking platform, now with the world's largest car hire service provider built-in.
With 420 UK branches and over 7900 pick-up locations in 100 countries globally, Enterprise Rent-A-Car and National Car Rental's inventory is now available to book through the Click Travel platform.