Travel Smooth
Free of complications, free of limitations. Booking trains for business travel shouldn't derail your day. If you and your business are ready to travel then Click Travel is ready to go, offering you a quick, intuitive booking process, with access to all rail fares in real-time.
Managing train travel for a large corporate and juggling multiple travellers with multiple trips is also no problem with Click Travel. Our booking platform's features grow to fit your business' needs, allowing you to control which type of tickets are being booked using policy controls, see which stations your team travel to most frequently using real-time reporting and shape what's being booked by using the expert knowledge of your account manager.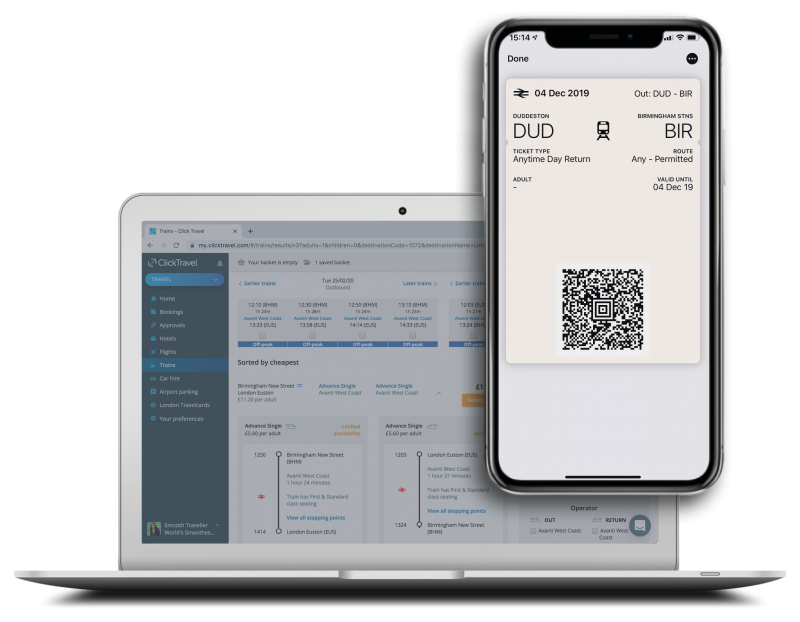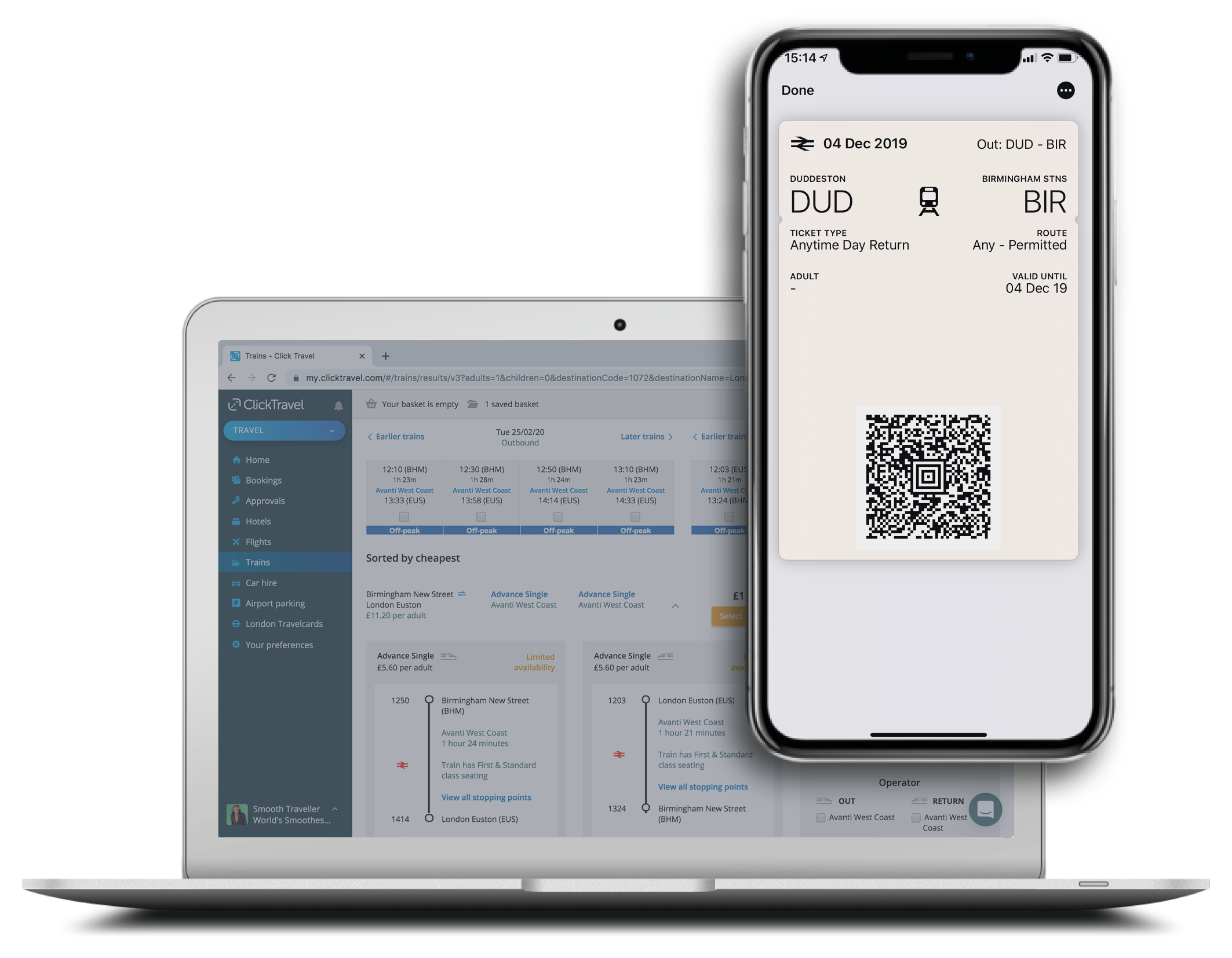 Save on fees through high online adoption
Reliable booking platform
Universally compatible on any device
Customisable policy controls
Smooth train travel awaits…
Book a demo to see how you can revolutionise your business's rail travel
Or sign up today to get started for free
Meetings and Events
Our dedicated MICE and groups team are here to assist you every step of the way, from innovative ideas and expert group booking and arranging, to organising major events and multi-day conferences.
Flights
Book your flight with Click Travel to benefit from industry-leading direct connections to your favourite airlines and interactive guidance throughout the booking process.
Book travel on any device
Bespoke reporting and travel analytics
Book multiple trips for multiple travellers
Online 24/7 traveller tracking and alerts