Choose from thousands of suppliers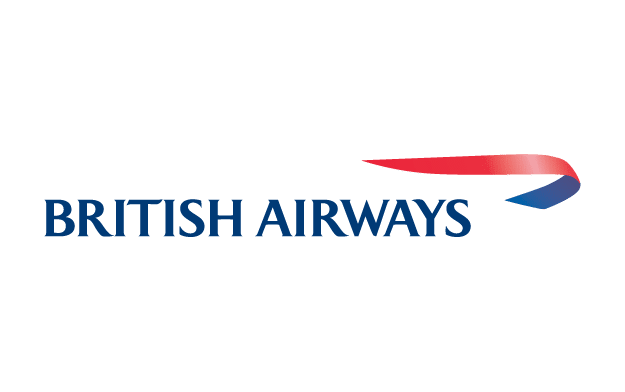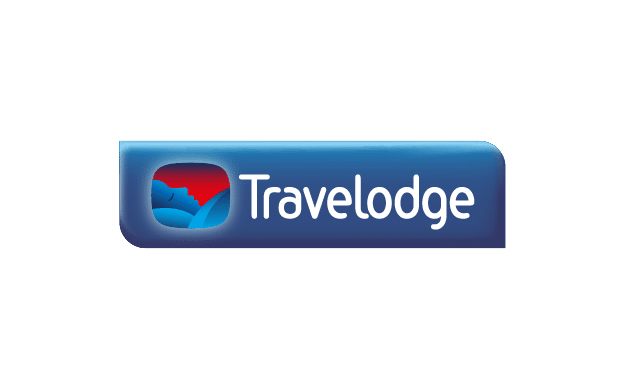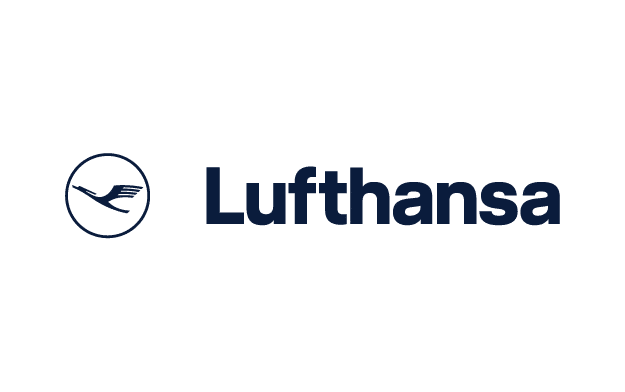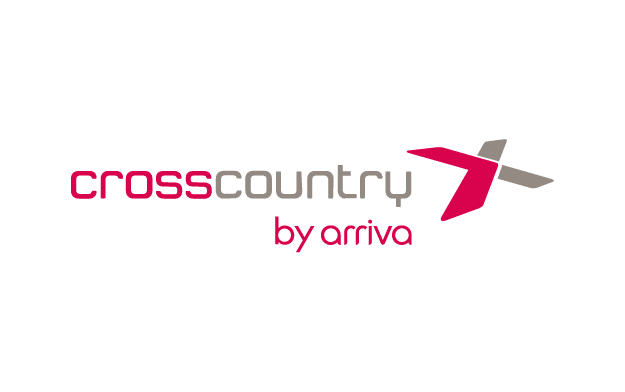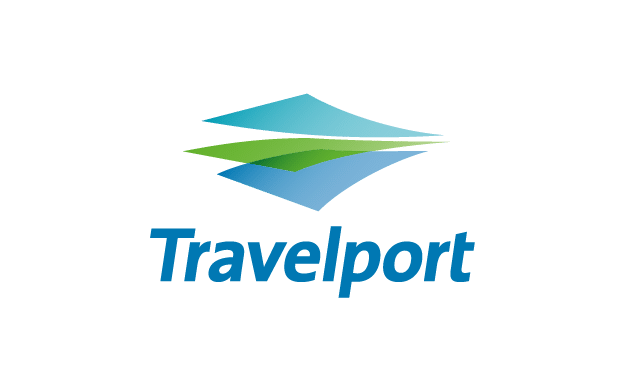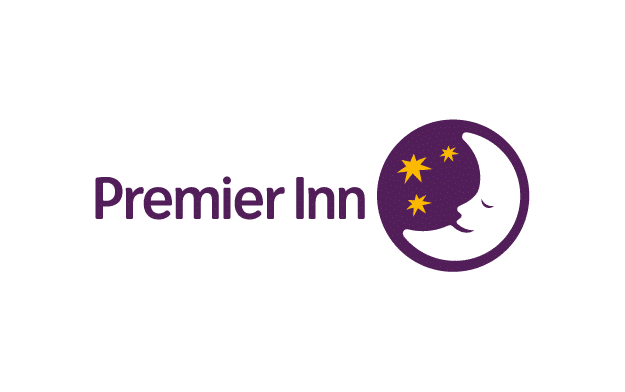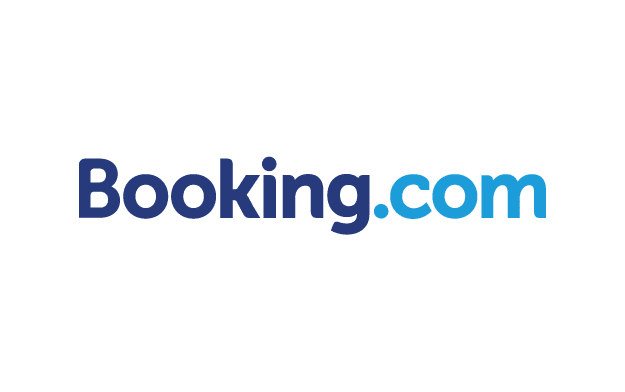 Smooth travel in one place
With access to our proprietary award-winning self-booking tool, you'll get more choice than with any other UK corporate travel solution provider. Book hotels, trains, flights, car hire, airport parking and travelcards all from inside one platform to make booking your journey effortless and smooth. From 24/7 365 uk-based customer support via phone, email or online & in-app chat to fully supported account management, you will always have someone to help you no matter your query, wherever you are in the world.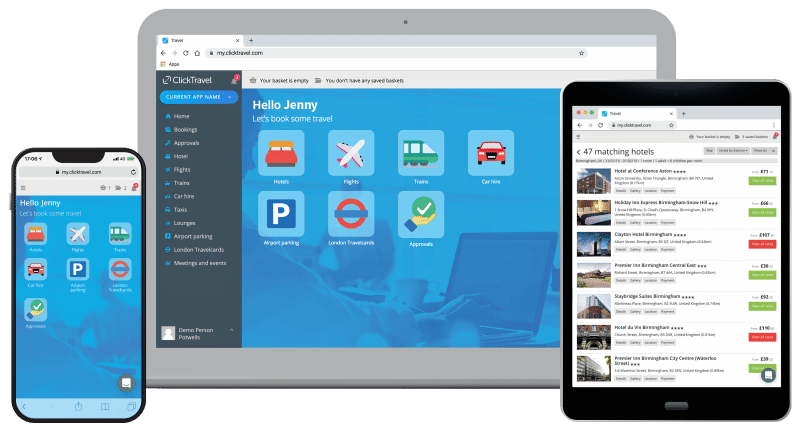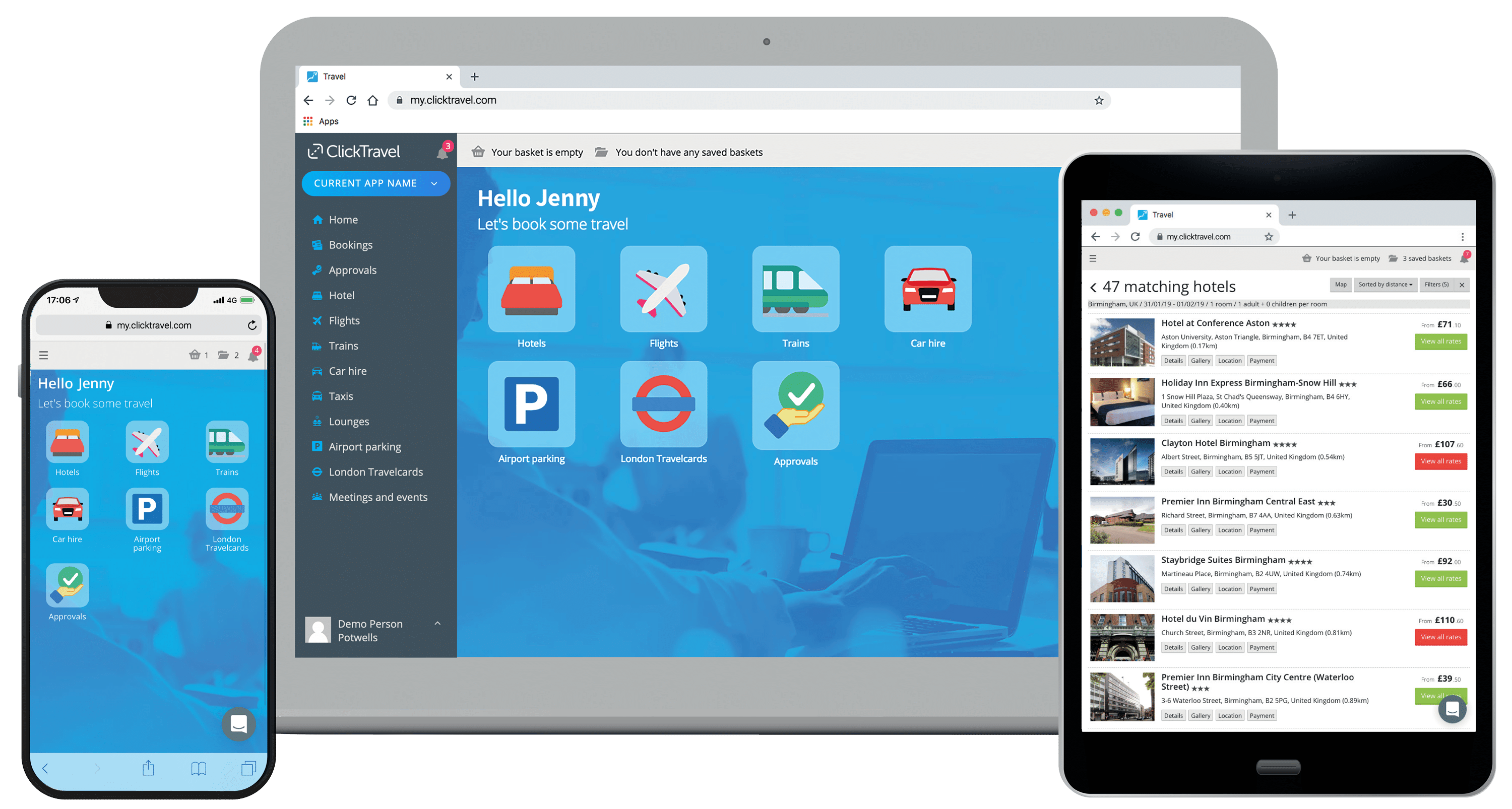 We're the market leader for NDC air fares and direct supplier connections

One platform that answers all your needs with unrivalled user experience

Combining complete travel control with maximum choice of price and suppliers
We're proud to provide award-winning service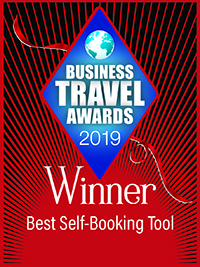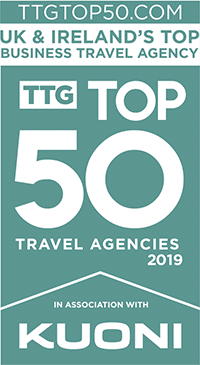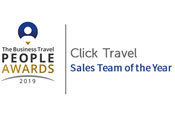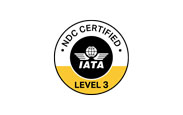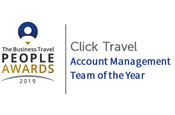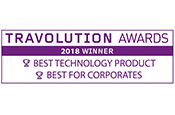 customer retention with award-winning account management and excellent customer service that puts your business travel needs first.
online adoption rate with our quick and easy-to-use interface to help you book your travel on any device, anytime and anywhere.
average customer service response time – our in-house team are available 24/7 to help with any of your travel requirements.
What can we help you with?
We're a different kind of corporate travel management solution – one that listens to client needs, 
values innovation in development and solves client problems with brilliant simplicity
Ready to revolutionise your business flights experience?
Book a demo to see how smooth business travel booking and management can be.
Or sign up today to get started for free
99% flight policy compliance
17% annualised savings on flights
£600k realised savings in year 1
£108k annual save on rail bookings
24% fall in average hotel rate
80% reduction in booking fees
Click offers us the perfect balance of an easy to use online system along with dedicated account management support, focused on working as a partnership to achieve our goals.
If I was asked the question of which travel management company to recommend to another business – I would not hesitate in recommending both Click Travel as a company and Gemma Jones as an account manager
Click Travel have provided us with the all the resources we need to achieve our objectives while giving our staff the autonomy to make their own decisions about travel bookings
We know we're getting the best rates with Click
I've never had to book travel before, but using the system was so easy, the whole process was really simple.

With real time, detailed management information and reporting options available within one easy-to-use portal we can make informed travel policy decisions and get the best possible rates.
Click Travel has helped us to dramatically simplify our travel management and substantially reduce our costs. We get excellent support from our account management team, and in our drive to always be more efficient and improve our business, we know that with Click Travel, we have exactly the right partner to support us.
Carluccio's began working with Click for financial reasons, however not only are we now noticing the financial impact of savings, but also the fact that the online booking tool is so easy and quick to use – it's great being in control of what we are spending.
Overall travel policy compliance has increased by 15% and we have saved 21% annually in travel spend against budget

We appointed Click Travel because we were impressed by their online booking tool and believed that their account management approach would deliver savings.
Usually when introducing a new programme or system there are a few hiccups, but moving everyone onto Click's online booking tool was smooth sailing – there were absolutely no issues at all!
Here's a company that didn't go down the tried and tested route, they decided to have a look at what the market needs now and build it from the ground up.

The whole system is easier than any that we've used before because everything is done through Click. We know that with Click, everything is generated through the one platform, we just go onto the online booking tool and set up a report to easily see what we're interested in.
We appointed Click Travel because of their easy to use booking tool, clear reporting and great customer service. They demonstrated all this again to us when we retendered and have delivered against all measures.
Click stood out from the crowd due to the superiority of their online booking tool and the strength of their offline team. Their product and service offering made them a clear winner.
Our relationship with Click Travel is excellent; it's seen us save over £600k in Year 1 and renew our contract twice.

We wanted a travel management company that could help us encourage online booking, in order to lower transaction costs and follow policy compliance. Click Travel's platform is user friendly and enables us to run detailed reporting on our travel.
In the period since launch, 98% of bookings have been made online and 95% of bookings have been made within our travel policy. These results are outstanding.
Click has delivered on all the goals we set them. We've gained visibility of spend through MI and been able to make better buying decisions.